Welcome to Mountain Temp Services Colorado Springs Office
Visit Us!
Office Hours
Monday - Friday 6:00am - 5:00pm
Address
4853 N Academy Blvd Unit A Colorado Springs, CO 80918
COLORADO SPRINGS OFFICE NOW OPEN!
Welcome to the newest MTS Mobile Staffing office! We are located at 4853 N Academy Blvd Unit A, Colorado Springs, CO 80918.

We have a lot of great jobs available from construction to hospitality, all skill levels welcome! Work today, get paid today!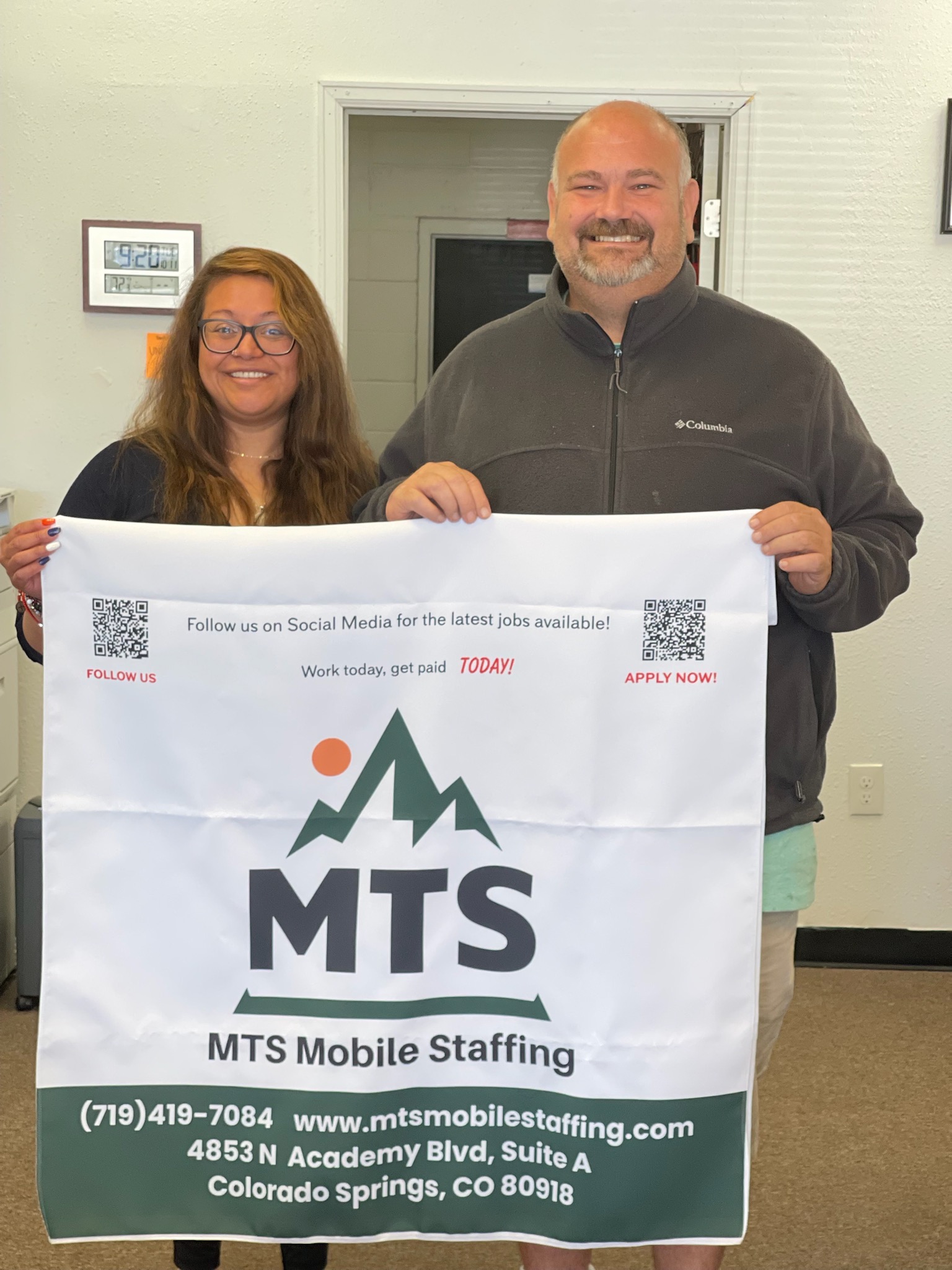 Temp Jobs in Colorado Springs, CO
We are a full service staffing and employment agency specializing in construction, landscaping, warehousing, hospitality, and administrative & professional service placement. We interview, test, and screen all employees to ensure the highest level of competency to our clientele.

Our highly skilled, motivated, and dependable personnel pool is continually growing. We pride ourselves in exceeding the expectations of our employees and clients through exceptional customer service. Integrity, reliability, and professionalism are the foundations of Mountain Temp Services.