Welcome to Mountain Temp Services Colorado Springs Office
Visit Us!
Office Hours
Monday - Friday 6:00am - 5:00pm
Address
4853 N Academy Blvd Unit A Colorado Springs, CO 80918
MTS Mobile Staffing Colorado Springs Office Now Open!
Welcome to the newest MTS Mobile Staffing office in Colorado Springs! We are located at 4853 N Academy Blvd Unit A, Colorado Springs, CO 80918. At MTS Mobile Staffing, we understand that finding the right temporary workers for your business can be a time-consuming and stressful process. That's why we're here to make it easy for you.
Customized Staffing Solutions for Your Unique Business Needs
At MTS Mobile Staffing, we understand that every business has unique staffing needs. Our team of experienced recruiters takes the time to understand your business and its specific requirements. We provide customized staffing solutions that match your business needs and goals, whether you need staff for a one-day event or a long-term project.
Qualified and Reliable Temporary Workers at Your Service
We take pride in providing high-quality temporary workers who are reliable, experienced, and professional. Our team of temporary workers is pre-screened and background checked, ensuring that you get the best talent available. We offer staffing solutions for a wide range of industries, including hospitality, retail, construction, and more.
Efficient and Cost-Effective Staffing Solutions
At MTS Mobile Staffing, we provide efficient and cost-effective staffing solutions to help you save time and money. We offer flexible staffing solutions to meet your business needs and provide you with the support you need when you need it most.
Your Local Staffing Partner in Colorado Springs
As a local staffing agency, we understand the Colorado Springs community and the industries that drive our economy. We're committed to providing businesses in our community with the highest quality staffing solutions to help them succeed.
Contact Us Today to Learn More
Don't let staffing shortages slow down your business. Contact MTS Mobile Staffing today to learn more about our customized staffing solutions. We're here to help you find the right talent for your business!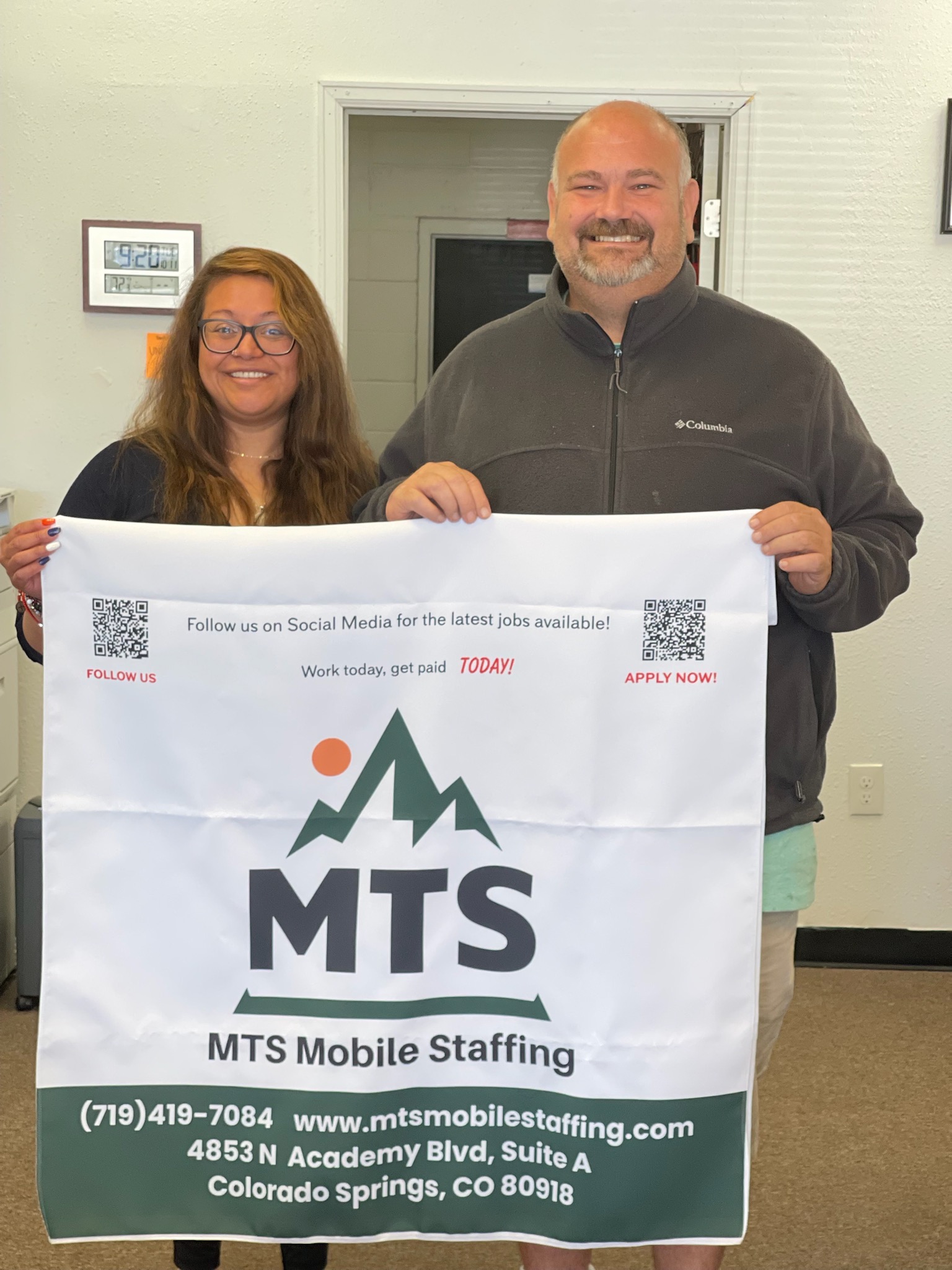 Temp Jobs in Colorado Springs, CO
We are a full service staffing and employment agency specializing in construction, landscaping, warehousing, hospitality, and administrative & professional service placement. We interview, test, and screen all employees to ensure the highest level of competency to our clientele.
Our highly skilled, motivated, and dependable personnel pool is continually growing. We pride ourselves in exceeding the expectations of our employees and clients through exceptional customer service. Integrity, reliability, and professionalism are the foundations of Mountain Temp Services. We have a lot of great jobs available from construction to hospitality, all skill levels welcome! Work today, get paid today!