Welcome to Mountain Temp Services Colorado Springs Office
Visit Us!
Office Hours
Monday - Friday 6:00am - 5:00pm
Address
4853 N Academy Blvd Unit A Colorado Springs, CO 80918
FREE Traffic Control Flagger Certification! Call today to make your appointment to get CDOT Flagger Certified.

Multiple positions available immediately.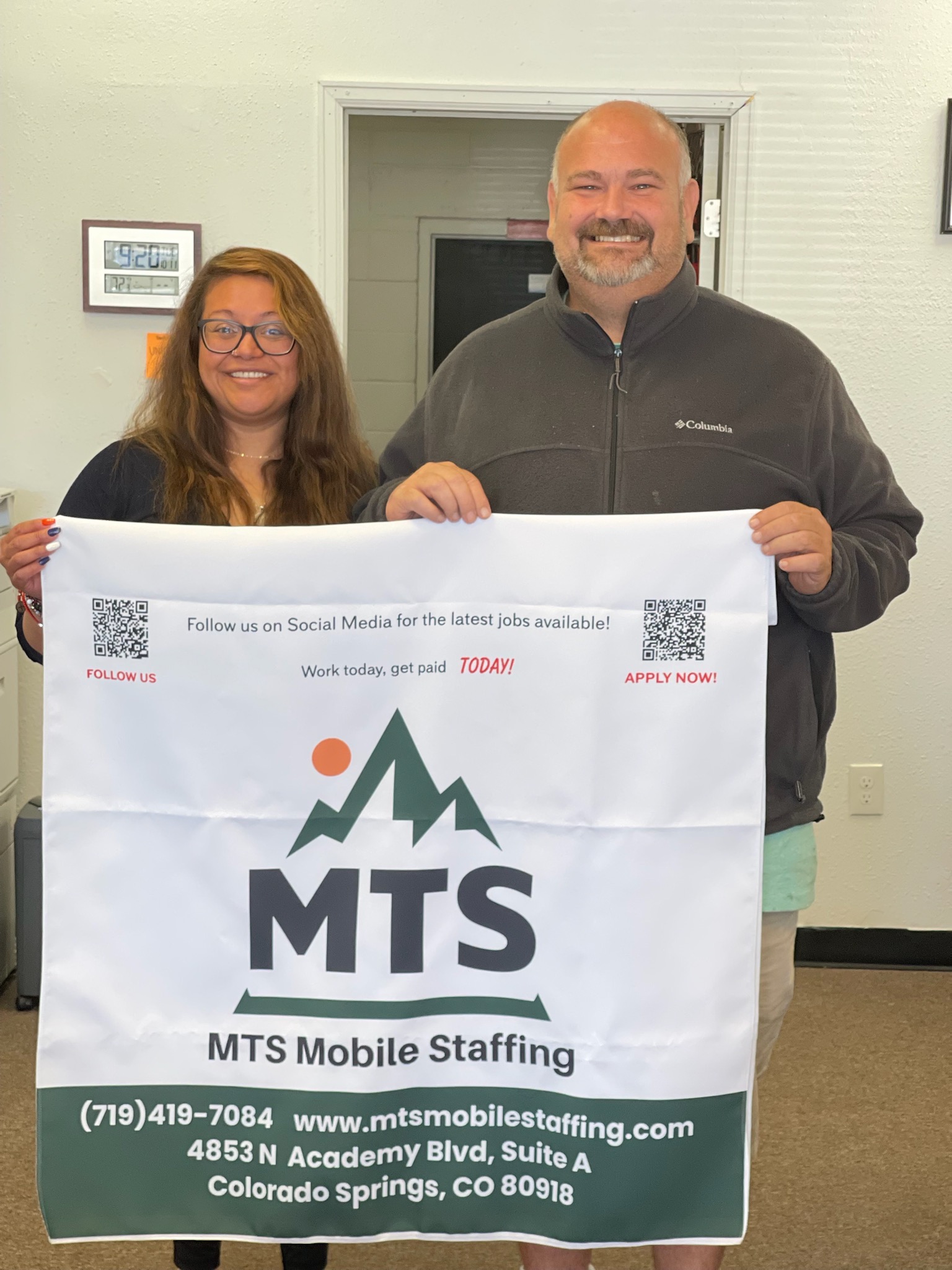 Temp Jobs in Colorado Springs, CO
We are located in beautiful Colorado Springs, home to the U.S. Olympic Training Center and Garden of the Gods! This office opened in July 2021 and is the most recent addition to MTS Mobile Staffing branch.

If you are in between jobs, looking to make extra money, want a weekend job, or are unsure where to go for your next career move, come check us out!

We offer daily and weekly pay; we have jobs in Housekeeping, Construction, Flagging, we also staff for events as Security, Concessions, Banquet servers. If you can make it to the office we will take you to work!